– NOW for hire in Ireland for you Corporate Event, Wedding or Birthday Party –
The incredibly talented, innovative and Alternative Celebrity Magician Steve Spade is available for bookings with Audionetworks. Steve has long made a name for himself in Ireland, as well as abroad and besides performing his Unique Entertainment Act in front of a star studded crowd, he is a regular amongst the Corporate Events circuit and loves bringing his Magic Show to Weddings, Summer Festivals or any Party you may be planning and hoping to add the WOW Factor to.
Steve Spade will leave your guests open mouthed in awe, stunned by what is unfolding in front of them, LIVE on stage – he sure will set those tongues wagging and keep an impression on your guests for days, weeks, months to follow. Steve Spade is a sure Party HIT! Get in touch on +353-1-201 3660
 Ireland's answer to Houdini, Magician Steve Spade offers you the rare chance for an exclusive private show.
Quoted by the Irish Times
About Steve Spade:
Steve Spade was born in Limerick, Ireland, and has quickly established himself as a firm favourite on the Irish celebrity circuit.
Combining top-drawer sleight of hand skills with psychological subtleties and great comic timing. Steve's daring escapes – being burnt at the stake, or escaping from a sealed box underwater – have garnered national headlines as "Ireland's Answer to Houdini." (The Irish Times)
For Steve the intimate miracle of close-up magic is at the heart of his art. He has wowed many celebrities, including Mike Tyson, Rhianna, and Kevin Spacey.
No after-show party is complete without his manipulations – just ask Florence & The Machine, Calvin Harris, Metallica, The Coronas, Bressie, Glen Hansard, and many more… He has also stunned 10,000 stage-goers with his illusions at Electric Picnic.
Steve has gained popular recognition as an entertainer who always ensures as much amazement as laughter in his stage shows.
His impish sense of humour has translated to the comedy circuit – He has shared the stage with Pat Shortt, Tommy Tiernan, Jason Byrne, PJ Gallagher, Colin Murphy, David McSavage, Neil Delmere, and The Rubber Bandits.
Having wowed a variety of audiences across Ireland, the U.K and the U.S.A, performing fun-filled, awe inspiring stage shows, as well as for corporate events, weddings, colleges and comedy clubs , it is safe to say Steve Spade has more than a few tricks up his sleeve.
Steve is planning a nationwide tour in 2015 with a new stage show and will be previewing exclusive new material at upcoming events.
TESTIMONIALS
"Steve Spade is hotter than hell"
Steve has a star quality that he exerts while he performs. He is the rock star of the magic world. He commands an audience like no other. He is truly going to be a superstar!
Morgan Strebler, Celebrity Mentalist
"Ireland's answer to Houdini"
…"I was thrilled to see our clients mesmerised and having the time of their lives' at the event." "I'm already looking for an excuse to book Steve Spade again"
Graham Mulcahy,Operations Director, GTM Events
"His way with people is, well, magical…"
Ciamh McCrory, Managing Director, Genie Mc Communications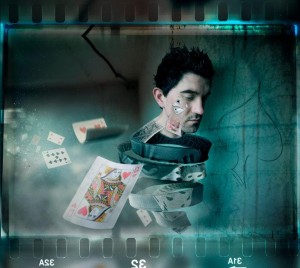 For friendly service and a cost effective, stress free booking please do get in touch with Faye or Suzy on +353-1-201 3660. The girls will be more than happy to advice you on all necessary details in relation to booking Steve Spade for your event!
Facebook: https://www.facebook.com/stevespademagic
Twitter: @SteveSpadeMagic